The CytoSol Process - Demo
CytoSol Biosolvent Permitted for use in cleaning ships in the water.
DEMO on SF Bay at Obrien Group staging and de-con area in November, 2007. Photos by Mike Ferry, CytoCulture Field Advisor, Health & Safety Consultant. Participants included CA Dept Fish & Game consultant to Office of Oil Spill Prevention and Response who observed demonstration, recorded data and took pictures for the agency as 3rd party witness. Subsequent to this demo (after a similar demo on dry docked oiled ship with double containment), OSPR allowed the product to be used 'over the water' (with appropriate boom containment as shown here) throughout the SF Bay De-con and ship cleaning in the following weeks. Obrien Group purchased 600 gallons of CytoSol BioSolvent for this work. The product has been listed on the EPA NCP Schedule of Products* used in Oil Spill Clean-Ups since 1997 and has been licensed in CA by OSPR as Shoreline Cleaning Agent since 1998, the only product of it's type to be licensed and used in CA for 'on water' cleaning.
*The EPA NCP listing does NOT mean that the EPA approves, recommends, licenses, certifies, or authorizes the use of CytoSol biosolvent on an oil discharge. This listing means only that the data have been submitted to EPA as required by subpart J of the National Contingency Plan, 300.915 (Source 40 CFR section 300.920 (e)).
---
CytoSol Articles:
The CytoSol Process: Cleaning Oiled Shorelines with a Vegetable Oil Biosolvent
Port Technology International, 1998, London, UK
Port Technology International Article as Published
Demonstration of CytoSol
for Ship Cleaning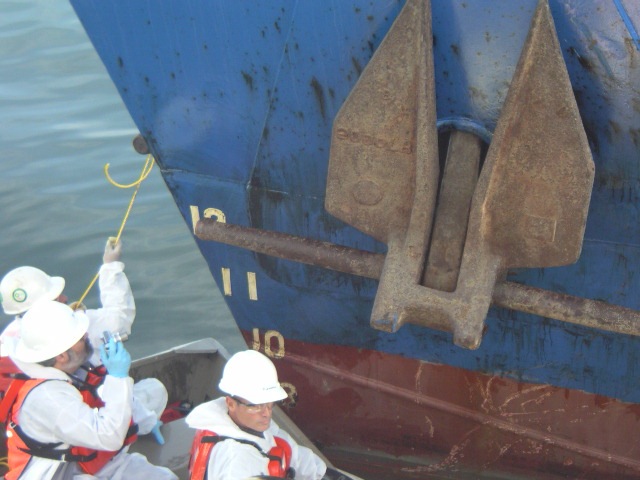 Crew begins to clean oiled ship with CytoSol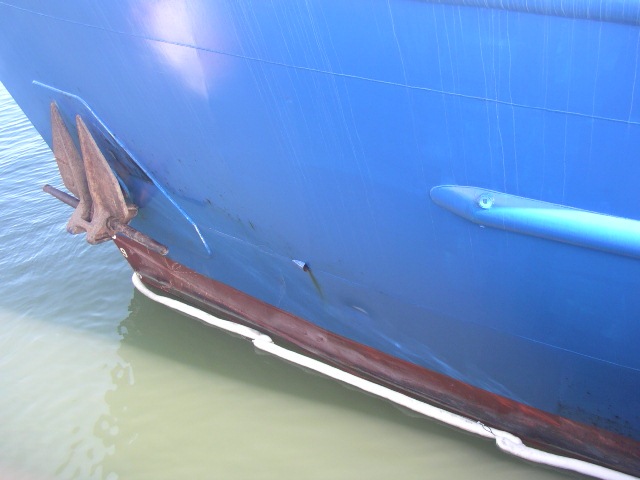 AFTER cleaning with CytoSol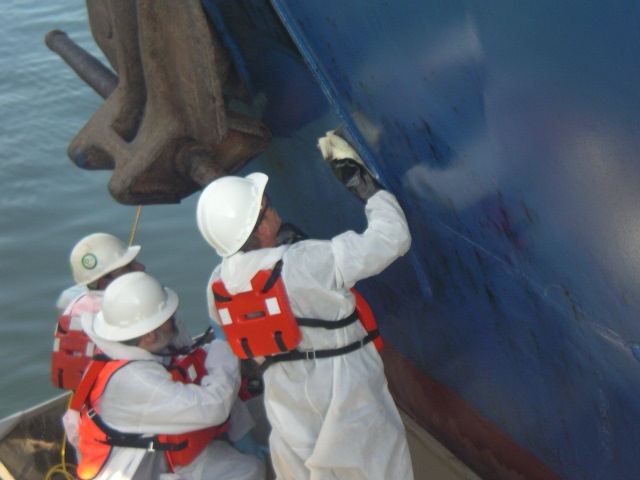 Crew cleaning ship with CytoSol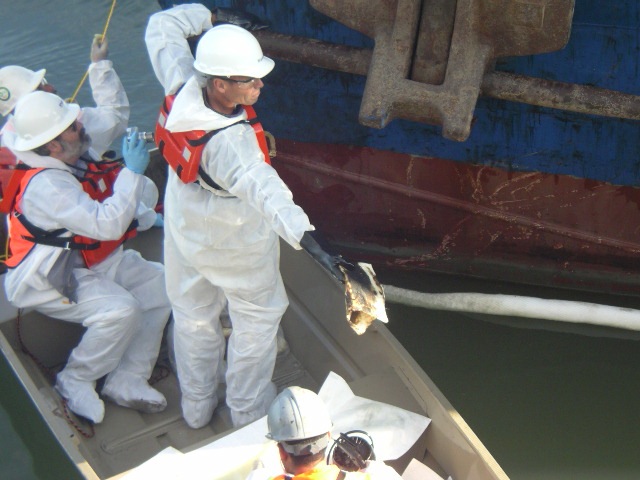 CytoSol-soaked absorbent pad removes oil